The Church
The Church of St Denys occupies a Southerly position and is prone to regular flooding, the latest being the terrible floods of July 2007.
The Churchyard was consecrated in 1325 and now with its pruned conker trees its beauty is abound in the quiet section of the village.
Its most controversial moment was during the commonwealth when the minister of Severn Stoke was shot at in his pulpit by John Somers of Clifton infuriated by the content of the weekly sermon.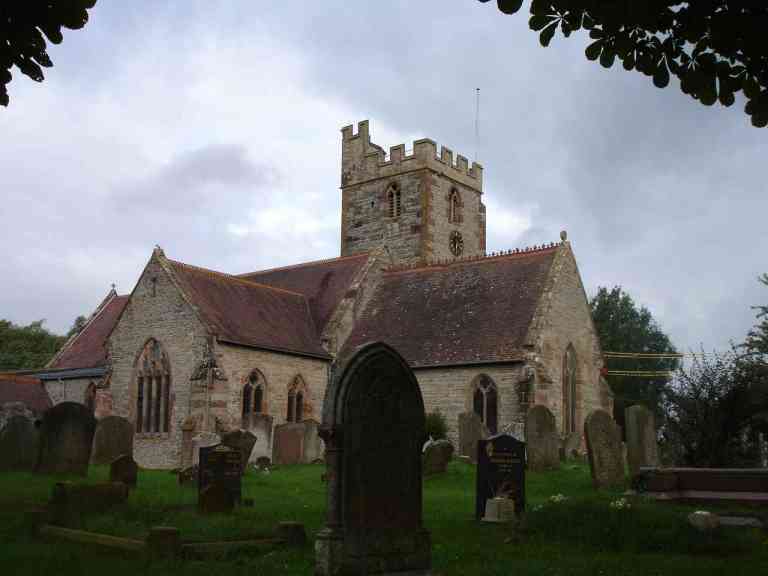 St Denys' Church Severn Stoke.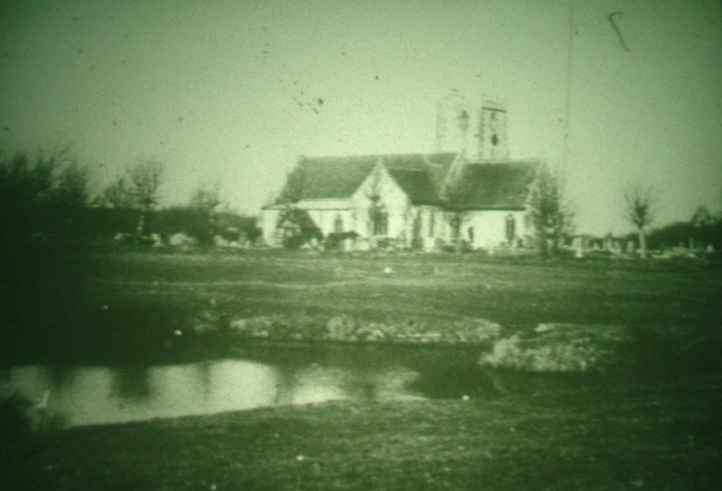 The Church C1950.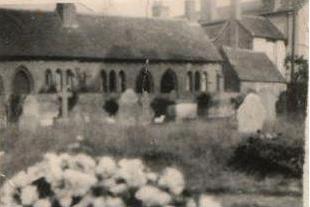 An old view of the old Alms houses in the Church yard of St Denys
The same view now as above with the Alms houses removed.
A British Legion gathering at the church C 1955.
One of the most notable graves of modern time is that of Fred Rimell who died in 1981 aged 68. Before taking up a most successful career as a trainer in which he trained four Grand National winners, he was a successful jockey having ridden twenty six winners on the flat the first when he was twelve years of age . He was champion jockey for three seasons 1938-9,1945-6 and 1946-7. He broke his neck twice , first at Wincanton when riding a horse called Poets Prince, and then on Coloured School Boy in the Gold cup at Cheltenham which finished his riding career.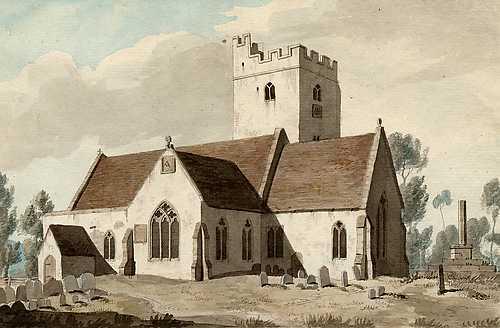 An early painting of St Denys
An old picture showing the Alms houses to the right.
A blurry snow picture, but nicely showing sheep that used to graze in the field next to the church.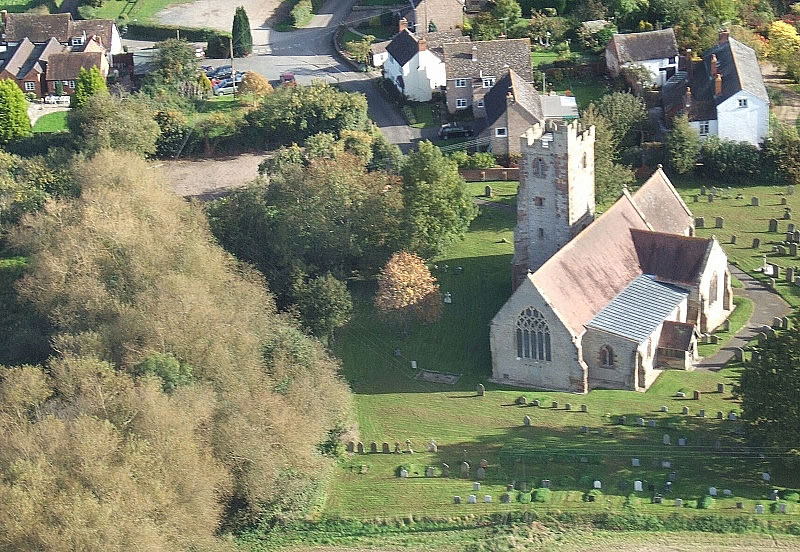 An aerial view of the Church